All Additional Brands
The Leaders of Design & Innovation
Meet the companies that we call partners. They form the foundation of our product specifications thanks in part to their best-in-class performance, breadth of product offering and ongoing technological innovation.
Since 2005, Steinway Lyngdorf has been driven by an all-consuming passion to create the finest products in the audio industry. These speakers and amplifiers are the only products that are qualified to be manufactured in partnership with American piano company Steinway & Sons. Steinway Lyngdorf is a visionary collaboration that marries Steinway & Sons' heritage and design with Steinway Lyngdorf's groundbreaking technologies and engineering to deliver high-performance digital audio systems for both music and movie connoisseurs. Headquartered in Denmark, Steinway Lyngdorf promises an extraordinary audio experience for even the most discerning audiophiles and musicians. Choose from elegantly designed free-standing speakers, surface-mount speakers and in-surface speakers that perfectly adapt to your environments for pure, uncompromised audio.
Delight your senses with professional-grade home entertainment solutions designed to harmonize both picture and sound for a breathtaking, true-to-life experience. Unprecedented contrast, color and realism are made possible with Sony's proprietary technologies that also lead in pixel-by-pixel detail for texture you can practically feel. Whether you're outfitting a multi-purpose media room or a dedicated private cinema, Sony's line of premium 4K HDR projectors and TV displays, AV receivers and high-resolution speakers work in tandem to craft the immersive experience intended by film and video game creators.
Bring your smart home dreams to fruition with one-touch control of your entire estate from an intuitive touch panel, custom-engraved keypad, smartphone or by voice activation. Crestron automation and control reveals your home or business' true potential with programmed scenes that instantly adjust your lights, shades, thermostat, audiovisual electronics, security system and more—all at the lift of a finger. Custom-tailored for any home, workplace and lifestyle, Crestron is truly the pinnacle of invisible comfort and convenience and takes pride in designing and manufacturing their products in America.
How can you enjoy recording-studio sound quality in your home? Every Dynaudio speaker has the same build quality, testing and calibration, whether it's used for professional audio, home audio or car audio applications. Listen to your favorite recordings with equipment on par with that used in recording studios by artists like U2, Celine Dion and Jay-Z. Since it was founded in 1983, the Danish company has focused on creating audio solutions by music lovers for music lovers. Relying on personal calibration and individual testing, each speaker offers the most natural sound possible. Dynaudio provides a wide range of audio solutions, including home theater speakers, architectural speakers, high-end loudspeakers, wireless speakers, outdoor speakers and subwoofers. Renowned throughout the hi-fi industry, Dynaudio has won Product and Speaker of the Year awards from The Golden Ear, What Hi-Fi and SoundStage!
Over the last 40 years, Audio Control has focused on "making good sound great" through their lines of amplifiers, receivers and preamplifiers. Unlike some other audiophile brands on the market, Audio Control does not just focus on amped-up specs. Their goal is to improve customers' lives by delivered stunning audio the lets them recreate a concert hall or theater environment in their own home. As the heart of your home theater, their receivers deliver fully immersive sound as well as 4K video resolution. Knowing how important it is to get high-performance audio beyond a few dedicated rooms, they have a full line of multi-zone amplifiers that deliver excellence throughout your house. Even outdoor applications aren't out of the question with their powerful line of 70-volt amplifiers.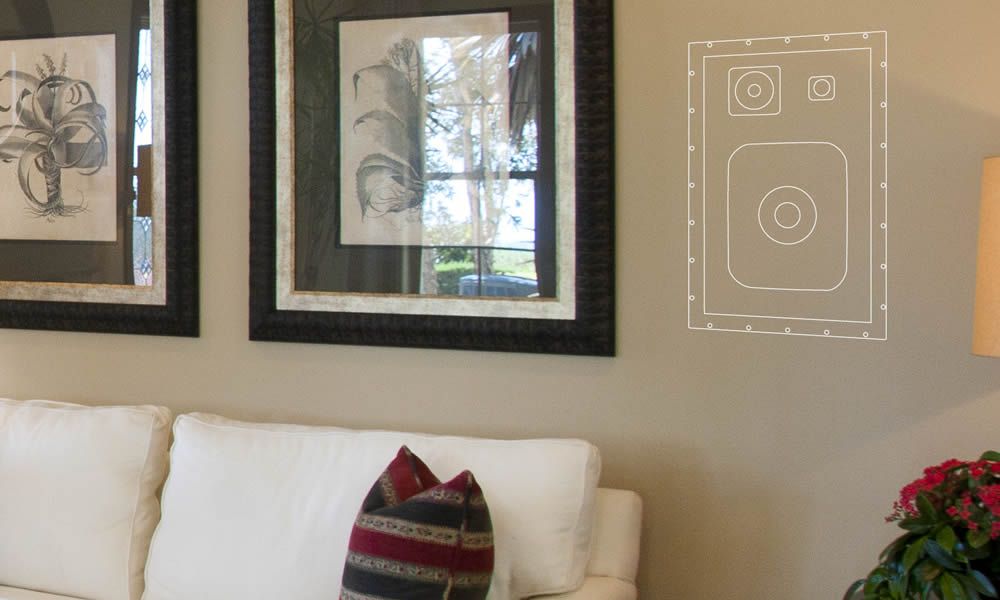 Established in the early 1980's, Southern California-based Dana Innovations is the parent company of Sonance, iPort and TRUFIG. Sonance specializes in designing high-quality audio systems for luxury homes and businesses that work in virtually any environment, from in-wall and in-ceiling to expansive outdoor landscapes and more. Enjoy sightless surround sound that immerses you into your favorite blockbuster film or musical soundtrack with discreet speaker solutions that complement any indoor décor or hide evenly throughout your gardens and foliage. With Sonance, delight in immaculate sound with minimal visual impact thanks to the beautiful blending of technology and aesthetics. Further expanding on its commitment to luxury sound, Sonance acquired James Loudspeaker in 2019. The acquisition allows Sonance to leverage James Loudspeaker's innovations in the areas of custom and architectural audio to create high-performance, bespoke solutions for its clients.
Sonos envelops every space of your home with brilliant audio, creating a soundscape you can easily customize to play what you want, where you want. With smart, wireless speakers for your music and cinema, Sonos expands crystal-clear audio anywhere you desire and connects to all your favorite media sources for easy, one-tap listening. Seamlessly command your speakers with voice activation or from your smart device of choice and rediscover your favorite music with a sound system that lets you listen your way.
Experience personalized control for your unique lifestyle with the power of Salt Lake City-based Control4. Connect virtually any device in your home or business to work together, and command them all with customized one-touch controls and scenes from your system remote or smart device of choice. Whether you're home or away, Control4 gives you the power to command and monitor your estate or business in one platform. The transformative benefits of a smart connected home and business with Control4 delivers convenience, peace of mind and an efficient environment that's comfortable and safe.
Introduce natural light into your spaces with low voltage, tunable LED lighting from Ketra. The Texas-based company was founded in 2009 and offers the world's most advanced lighting systems, drenching residential and commercial spaces in the widest range of pristine whites and vibrant colors from a single source. Conjure the warm glow of an incandescent, the cool of moonlight or effortlessly create your own colors with advanced Dynamic Spectrum control. Ketra not only adds beauty to your spaces but encourages improved productivity and relaxation with human-centric lighting that mimics the sun's rays. Command your Ketra light bulbs and fixtures from the convenience of your smartphone or wireless keypads or integrate Ketra with the rest of your smart home through the Lutron HomeWorks QS luxury automation system.
Inventors of the solid-state dimmer in 1959 and now holders of 2,700 worldwide patents, Lutron has expanded their product offering to more than 15,000 products, from Lutron HomeWorks to Sivoia QS shades.
Lutron lighting
makes it possible to craft the perfect atmosphere at home or in the workplace in Orange County, CA to complement your day-to-night activities with personalized lighting and shading control for enhanced comfort and productivity. Recall your favorite settings from a master keypad or remote to easily transform your environment with just a tap or set your lights and shades to adjust on their own so you can focus on the activity at hand. From the workplace to the home, Lutron lighting provides sophisticated solutions for custom lighting and shading that operate seamlessly at your command.
An audiophile favorite since 1953, Marantz delivers uncompromising sound true to the original recording. All Marantz products are crafted with sonic supremacy in mind to provide unmatched hi-fi sound that redefines the listening experience. Each product is the result of purposeful design and state-of-the-art technology that respects tradition while embracing innovation. Having passed rigorous testing at the hands of in-house sound masters, you'll experience the same extraordinary Marantz signature sound each time. At the heart of all Marantz' hi-fi audio products is the idea that music matters—and so does the way you listen to it. Let Marantz' award-winning receivers, amplifiers and wireless music systems transform the way you listen to your favorite music and movies.
Home technology professionals have chosen SurgeX as their go-to company for surge protection technology since 1995. Through a wide range of products including branch circuits, sequencers and UPS systems, they protect technology from unexpected surges that cause lengthy reboots and destroy equipment. The company's innovative technologies address surges and harmful side effects that create ground contamination and further degrade components. Employing inrush current elimination, SurgeX removes all surge energy without any of the dangerous side effects. Catastrophic over/under voltage shutdown manages power variations before they affect any equipment. EMI/RFI impedance tolerance eliminates most ordinary and common mode noise for optimal AV performance. These products also come with remote management tools to oversee your system and immediately flag issues.
Enhance your home audio-video quality with AudioQuest's line of speaker and HDMI cables. Drawing on decades of experience, AudioQuest cables deliver unprecedented value and performance for all applications. Audiophiles often like to gauge quality based on ear tests, but at AudioQuest, all cables are developed and judged using a scientific process. Every piece of your home entertainment system matters, but cables often get left out of the equation. Opting for low-end cables will result in damage to your components and dull or irritating sound. AudioQuest is dedicated to bridging the space between your sources and speakers with little to no effect on the signal. AudioQuest cables reduce signal deterioration and coloration for a result true to the original without losing any important details along the way.
JL Audio is a consumer and professional audio manufacturer focused on delivering unique engineering, superior quality and high-performance audio to sound enthusiasts around the world. JL Audio was founded in 1975 on the belief that great audio has real value and that their discerning customers can "tell the difference." The Florida-based company is known as one of the pioneers of the car audio industry and is also active in the marine, home, mobile and powersports markets. JL Audio is particularly famous for their subwoofers, which have received the highest accolades from audio reviewers and demanding audiophiles around the world and feature proprietary, patented technologies that require unique assembly techniques. Nearly all JL Audio speaker systems are built in the United States and overseen by production and logistics professionals who make sure every product maintains the company's high-quality standards.
Sunfire built its reputation on revolutionary subwoofers that offer the biggest possible bass from impossibly small cabinets. The same unconventional thinking that spirits their unrivaled subwoofer design drives the thinking behind their amps and theater speakers as well, delighting discerning listeners at every opportunity with high-powered performance. Founded in 1994, Sunfire combines unconventional thinking with precision engineering to deliver exceptional audio performance. From the Tracking Downconverter amplifier design and high-back EMF woofers to the asymmetrical cardioid surround subwoofer, Sunfire makes high-powered sound possible from little, luxurious cabinets. Sunfire is owned by parent company Nortek Security & Control, which is headquartered in Carlsbad, California.
Enjoy high-end seating for home theaters, lounges, executive offices and more with luxury seating products from Fortress. For more than 75 years, Fortress has been designing high-quality seating for executives and boardrooms but entered the home theater market in the 1990s to fill a significant gap in custom-made home theater seating. The California-based company believes seating is personal, and that is why they build each chair to order. Choose from over 30 standard models or receive custom-designed seating th.at precisely maximizes the space, comfort and beauty of your theater room. Whether you desire traditional theater chairs, loungers, chaises, sofas or sectionals, Fortress can perfectly tailor your vision for both form and function to bring your dream theater seating to life.
Korean company Aurender was founded in 2010 in response to the music industry's transition to streaming services. Natively integrating high-fidelity brands like Qobuz, Spotify and Tidal, their music streamers deliver sonic perfection with minimal noise and jitter-free playback. Decoders allow for full MQA quality, while CD rippers let users upload their personal music collections. In all, the company offers 14 distinct cashing music streamers with a wide range of storage, processing power and connection options. For easy integration into any existing audio system, the media servers can be connected to amplifiers, receivers or matrixes as an additional source. Aurender also offers two premium audio speakers and an Aurender Conductor app that lets users seamlessly find and play songs off streaming services and private collections.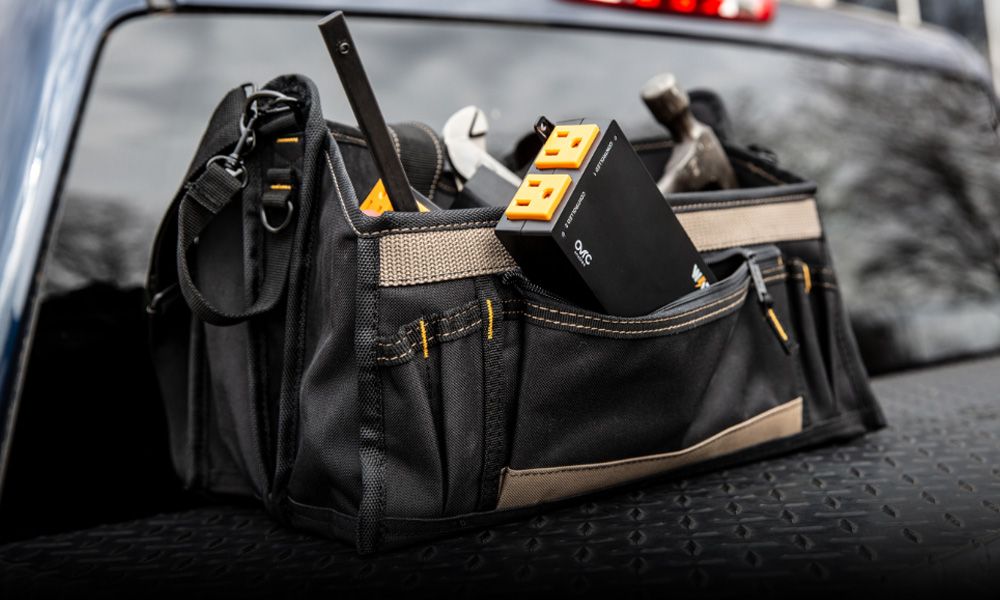 WattBox is designed to revolutionize the way you think about power. We deliver every form factor you can imagine, remote management, a robust lineup of IP and traditional power conditioners, surge protection devices, uninterruptible power supplies, and a suite of accessories to help you complete the job. WattBox is built on a hardware platform of professional-grade surge protection and OvrC, the industry's #1 remote management platform. WattBox makes it easy to offer your customers IP power solutions, no matter their space or budget. Every job needs power, so every install needs WattBox.
Enjoy personalized, American-made speakers and sound sculptures that look as beautiful as they sound when you choose Leon. Each audio solution is an elegant balance of stunning design and innovative technology, delicately manufactured in a way that helps reshape the way people experience culture. The Michigan-based manufacturer is widely known for their award-winning sound and unrivaled level of customization, building speakers by hand and to your exact specifications since 1995. Choose from their collection of custom soundbars, ceiling and wall speakers, outdoor speakers, and even elevate the design of your TV displays with Leon's handcrafted media décor products.
With over ten thousand independent and major studio motion picture films, TV series, concerts and documentaries available, Kaleidescape serves homeowners the most pristine menu of 4K Ultra HD entertainment to be enjoyed from the comfort of their couches. Kaleidescape combines movie players and servers with online selection and delivery of the highest quality media, taking the top spot for must-have content sources that power your home theater or media room. Browse, select and purchase any content you desire, and upload your physical media to be stored digitally with the rest of your entertainment. The intuitive interface is designed for graceful navigation of your selections and settings so you never have to take your eyes off the screen.
As the first home automation company to embrace mobile technology for control inside and outside the home, Savant is a leader in innovation. The brand helps to cultivate the ultimate luxury lifestyle with personalized control of your entire home, business or yacht from an intuitive mobile app, high-resolution touchscreen, elegant remote or by voice activation. Savant offers any user the unparalleled convenience of controlling your lighting, climate, entertainment, pool and spa, security and more from a single platform no matter where you are. Set distinctive scenes that mold to your every mood and transform your home into a coveted entertainment hotspot at the touch of a button. Whatever you imagine, Savant can help make it a reality.
Since Salamander Designs was founded in 1992, they've placed innovation and specialization at center stage with their AV furniture designs. Not only does Salamander Designs specialize in AV cabinets, but they also offer racks, stands and home theater seating. All units are built-to-order in their Bloomfield, Connecticut headquarters, whether working with a pre-designed model or building from scratch. Explore a wide range of styles, materials, sizes and finishes to build the ideal solution for your home. A design configurator on their website guides you through the process based on the technology you wish to include. Beyond the overall aesthetics, each piece of furniture enhances the performance of your electronics while facilitating their maintenance. Leveraging precise aluminum frames and natural materials, Salamander Designs delivers products built to last.
Domotz provides unparalleled visibility of digital assets and data flows, empowering its users with mission critical knowledge and actionable insights from their digital networks. Gain peace of mind knowign that powerful diagnostics and alerts provide complete visibility to prevent or troubleshoot any problems in real time.
Furman
Panamax
madVR
Pakedge Network Solutions
Access Network/Ruckus
Apple TV
Roku
Reavon 4K Blue Ray Players
Baccarat
Cinema Tech Seating
AV Pro Matrix Switchers
Future Automation Tv Mounts
Focal headphones

Focal Speakers
Focal Naim
Iso Accoustics
Middle Atlantic Racking Systems
AudioGon
Bluesound
IC Realtime Surveliance Camera's
Screen Innovations
Seymore Projection Screens
Sealoc Outdoor Tv's
Bryston
Octave Tube Amplifiers
ROON

Start Your Journey to Smarter Living
Connect with us to learn more about how these industry-leading brands work together to create your dream smart home or business.